UMASS Amherst, Old Chapel Renovation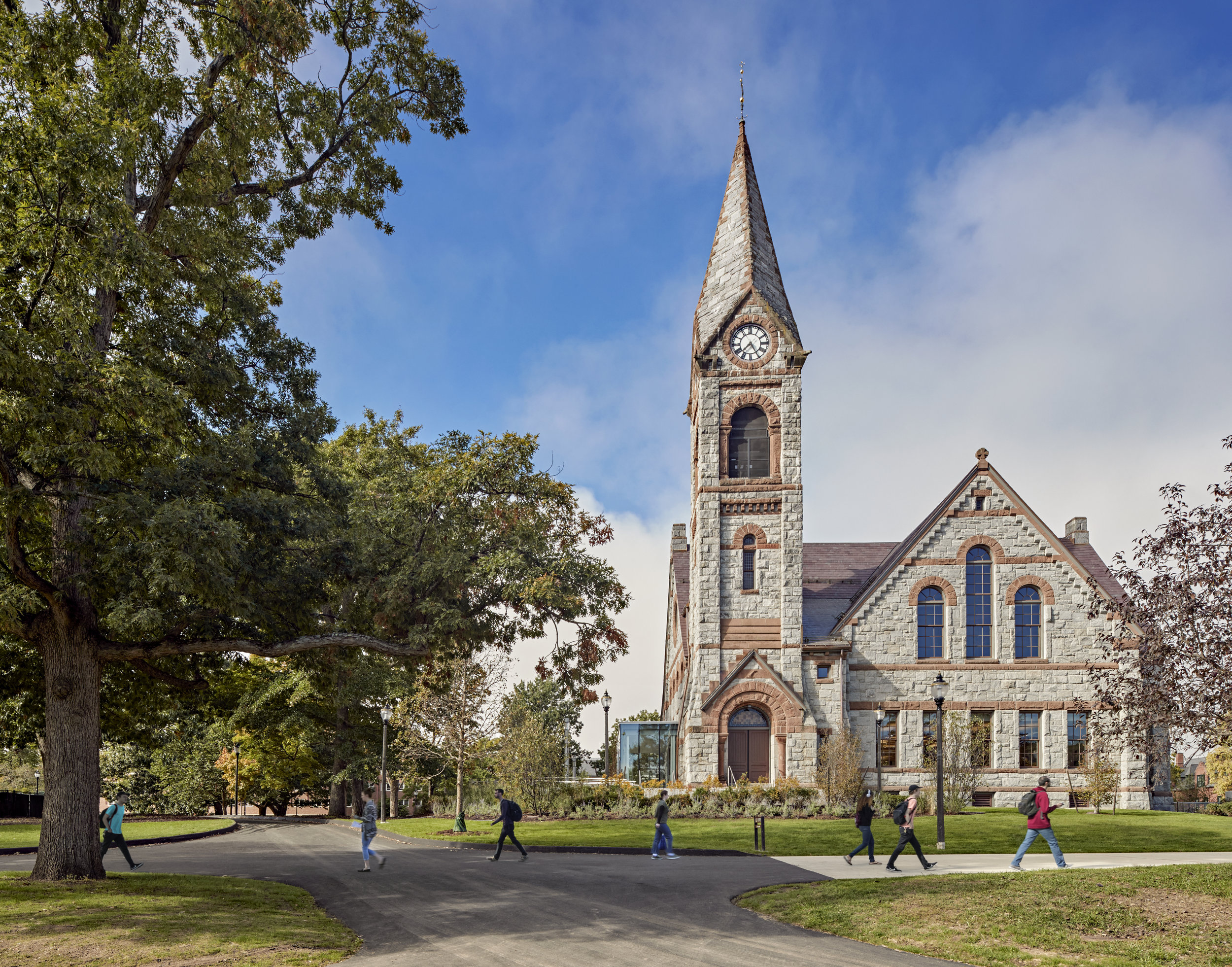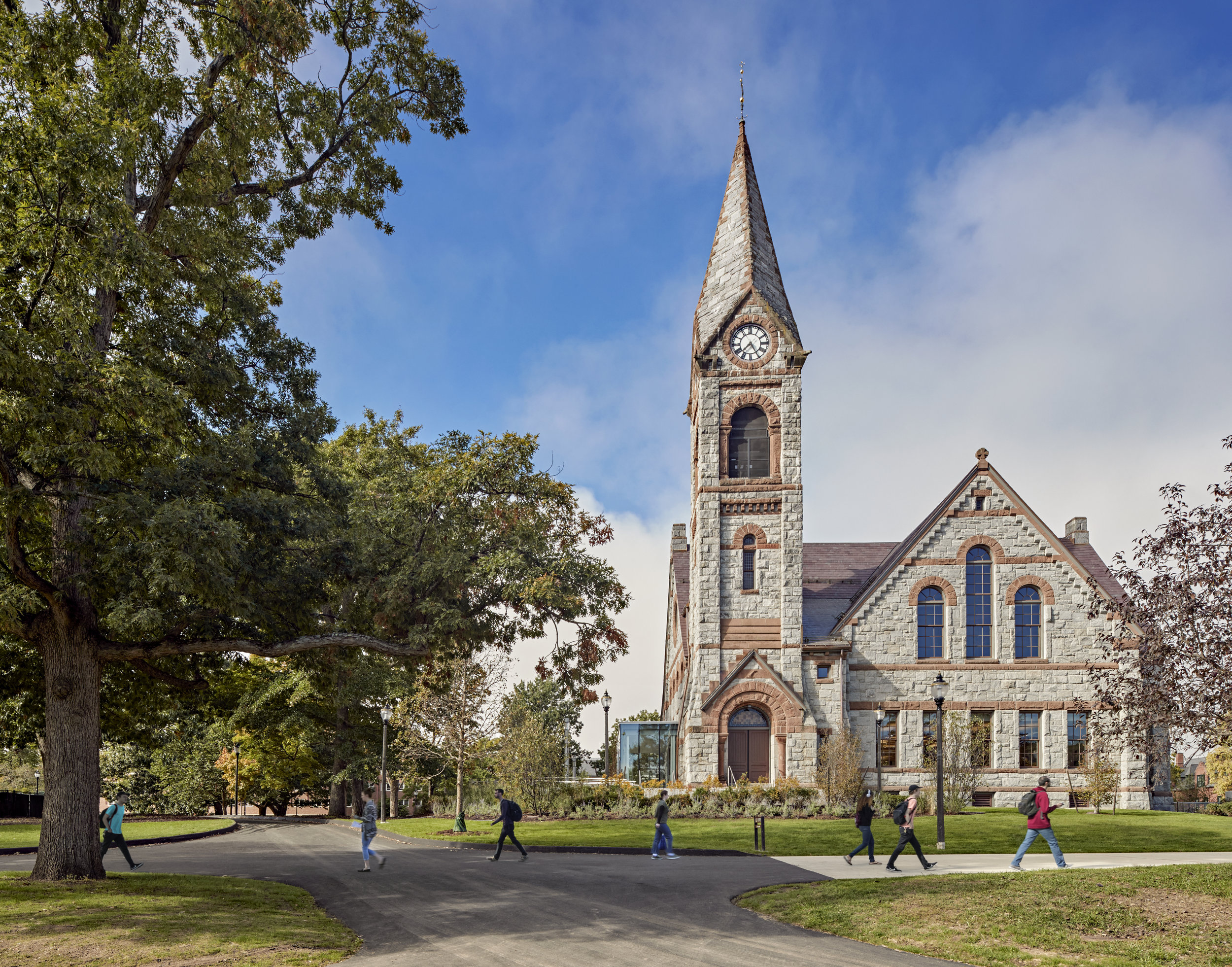 The Old Chapel at the University of Massachusetts is the most recognizable historic landmark on campus. Designed by notable architect Stephen C. Earle, and built in 1884 when the school was known as the Massachusetts Agricultural College, the building initially served as a multi-purpose facility to accommodate lectures, religious services, a library and reading room. The Old Chapel is a campus icon that has stood vacant for almost 20 years. It was constructed in 1884 as the campus' first library and assembly hall. In 1936, it was renovated and used as a classroom building, then the home of the Marching Band until it was closed in 1996.
The renovations designed by Finegold Alexander Architects have turned the historic Chapel into a thriving center for student activities and assembly at the heart of the campus. A glass enclosed addition creates an inviting and celebrated new main entrance to the building. The first floor houses exhibition, student activities, and meeting spaces. The upper floor includes a multi-purpose space for lectures, events, presentations, small-scale performances, and banquets.
The renovations feature new building systems andmake the building universally accessible. The renovation also created a new entry pavilion on the south elevation. This leaves both the pre-existing entries on the east and west side of the building intact for building egress. A new glass pavilion of minimal construction is sensitively integrated into the existing building. Two existing windows on the South elevation are modified to accommodate new doors thus creating an energy efficient air lock outside of the existing building. A new double height entry lobby with an elevator joins the space between the two stair halls. The opening between the 1st and 2nd floor allows building occupants to catch a glimpse of the existing timber framed 2nd floor ceiling. The lobby is adjacent to a new multipurpose space. Movable partition walls allow for ultimate flexibility for display and room partitioning. The 2nd floor Great Hall remains much like the original with the exception of proposed changes to the platform and balcony areas. The existing rose window on the north elevation has been uncovered and viewed from the Great Hall for the first time since 1936.
A new entry terrace surrounds the entry pavilion identifying the new entry and creating exterior program space. A combination of ramps and sloped walkways gradually rise to meet the existing building floor elevation.
In addition, a new mechanical vault is located below grade and outside of the building adjacent to the basement. The basement houses the public toilets, catering kitchen, and storage. A new service drive at the northeast corner of the building was established for deliveries to the basement level.
LEED NC v2009 Gold
Architect: Finegold Alexander Architects
Photography: © Robert Benson