Higher Education Academic Renovation & Expansion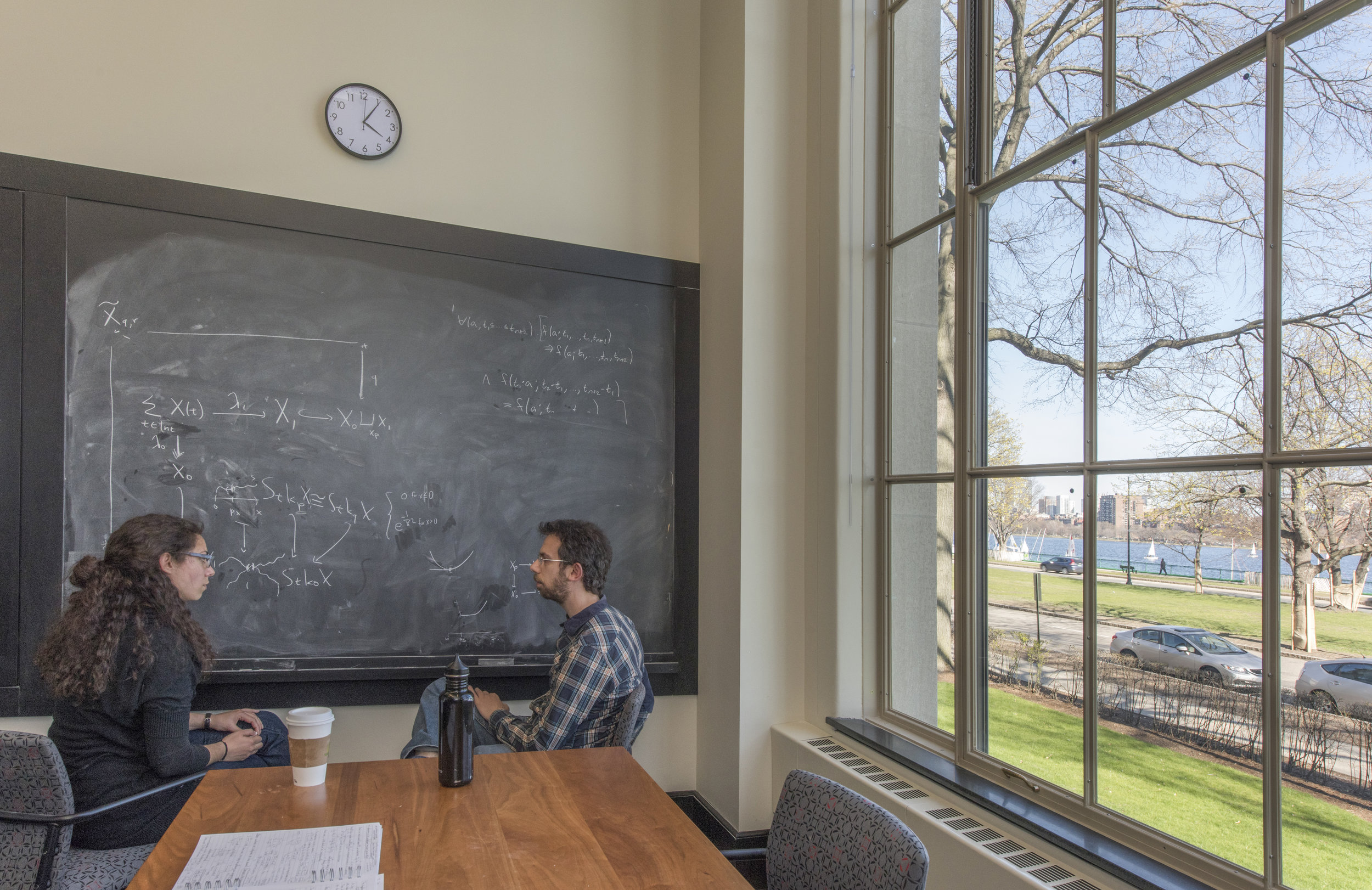 This project called for the renovation and restoration of a historic building on a higher education campus. The building, part of the original group of buildings on the campus, was designed by architect William Welles Bosworth in 1889 in the Beaux Arts style, and constructed of steel-framed reinforced concrete. The open-grid construction, uncommon on college campuses, provided the school with flexibility in interior configurations. This building was largely untouched for a century. Now revitalized through a meticulous renewal process, the 93,000 sf project stands as a model for future restorations on campus. The new building is home to the department of mathematics.
The renovation of this building aimed to restore the antiquated infrastructure and create spaces that befit a modern academic enterprise. Led by Ann Beha Architects, the renovation project featured a detailed restoration of the original limestone façade & windows; reconfiguration and modernization of classrooms, offices, and collaborative spaces; and the addition of a fourth floor. In an effort to maintain the historic integrity of the building, the renewal team carefully researched materials and methods to restore the original limestone façade and replicate and replace the 100-year-old windows. Exterior work has improved the energy performance of the building and the comfort of its occupants. The building's new fourth floor—which adds approximately 14,000 square feet of office, seminar, collaborative space, and building systems—was engineered carefully to alter the building's exterior profile as little as possible. The project also included the refurbishment and modernization of teaching and research spaces and the installation of new technologies. The building's infrastructure and mechanical systems received substantial upgrades and new accessibility features were installed.
The project won the 2016 Cambridge Historical Commission Preservation Award for the rooftop addition and creative adaptation of interior spaces and the window wall project received special recognition from the commission in 2011. The building also won the 2016 SCUP/AIA-CAE Excellence in Architecture Award.
For this project, The Green Engineer provided:
LEED Certification Project Management

Energy Modeling Services

Life-Cycle Cost Assessment
Owner: Confidential
Architect: Ann Beha Architects
Contractor: Bond Brothers
Facade Restoration/Envelope Consultant: Stephen J. Wessling Architects
MEP/FP: WSP Engineers
Structural Engineer: Robert Silman Associates
Civil Engineer: Nitsch Engineering
AV Consultant: RDK Engineers
Landscape Architect: Halverson Design
Other Consultants: IMAI Keller Moore | Acentech | Jensen Hughes | Horton Lees Brogden Lighting Design | A.M. Fogarty & Assoc. | Wil-Spec LLC | Speweik Preservation Consultants
Photography: © Peter Vanderwarker